247DIFF
Twenty-four seven DIFF is a project that shows us living differently every second of every minute and every hour.
No one lives the same life or time.
And they are connected, having completely different and unique stories of their own.

We will show you the stories one by one through my characters, both in graphic and physical ways.
Please stay tuned and see how they will be connected, just like the idea of Six degrees of separation; all people are six or fewer social connections away from each other.

Metaverse with NFT and Art Toy in reality. You'll be able to meet neighbors like me or you.

Meet your neighbors in Metaverse and also in reality. You'll be able to see someone like me or someone like you or your friends.

PFP COLLECTIBLES

[247DIFF #001: SALARYMAN]

•
C

heck all 1247 Salarymen on OPENSEA︎︎︎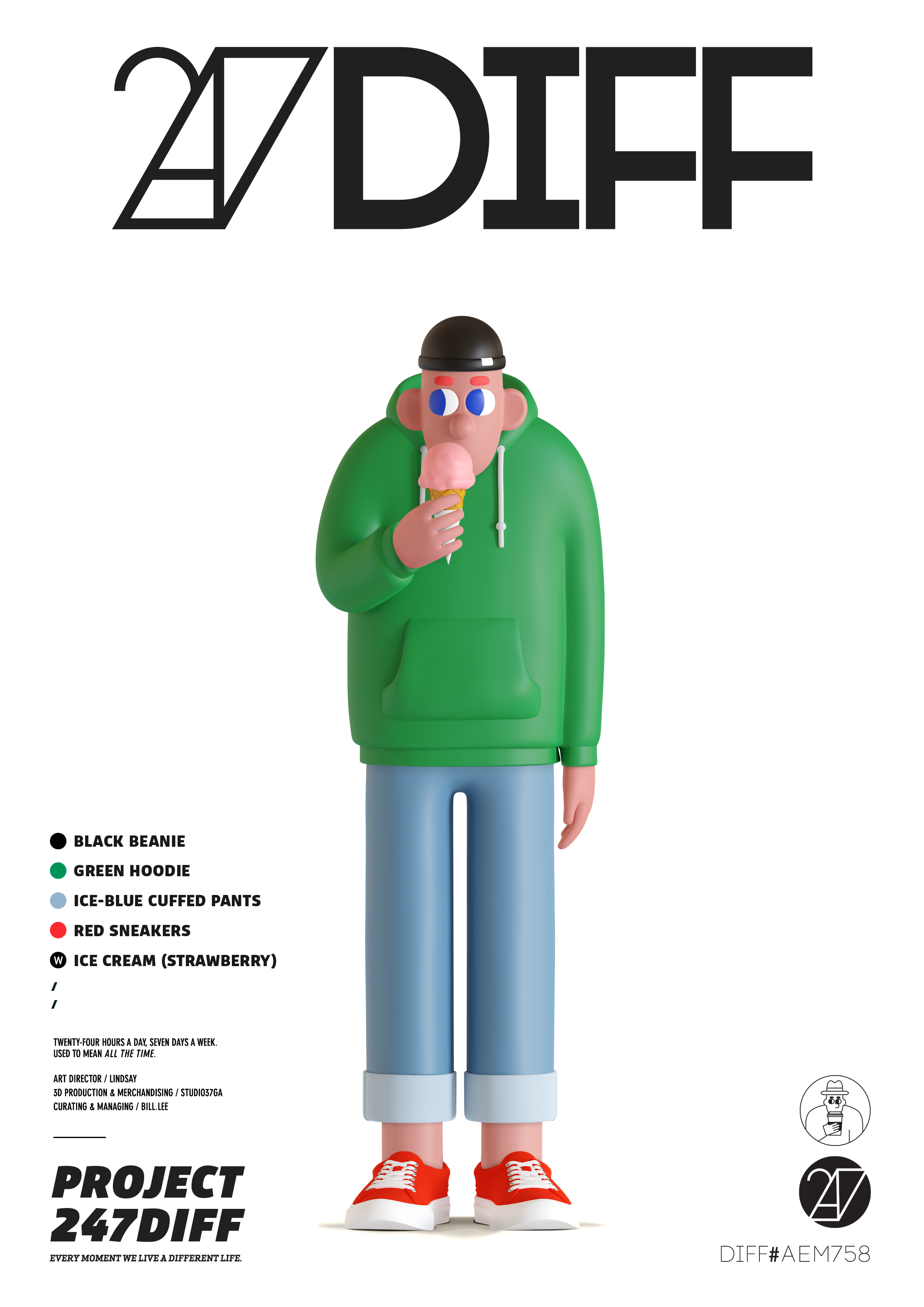 ...and 1233 more




©2022. Lindsay Park all rights reserved.